Manual iOS
Installation
Download and install the Ivanti Secure Access Client from the Play Store.
You can find the application by searching for "Ivanti Secure Access" oder clicking here .
Configuration:
Open the Ivanti Secure Access application.
Type in "stud2.vpn.tu-dortmund.de" as

VPN Serveradresse (URL)

.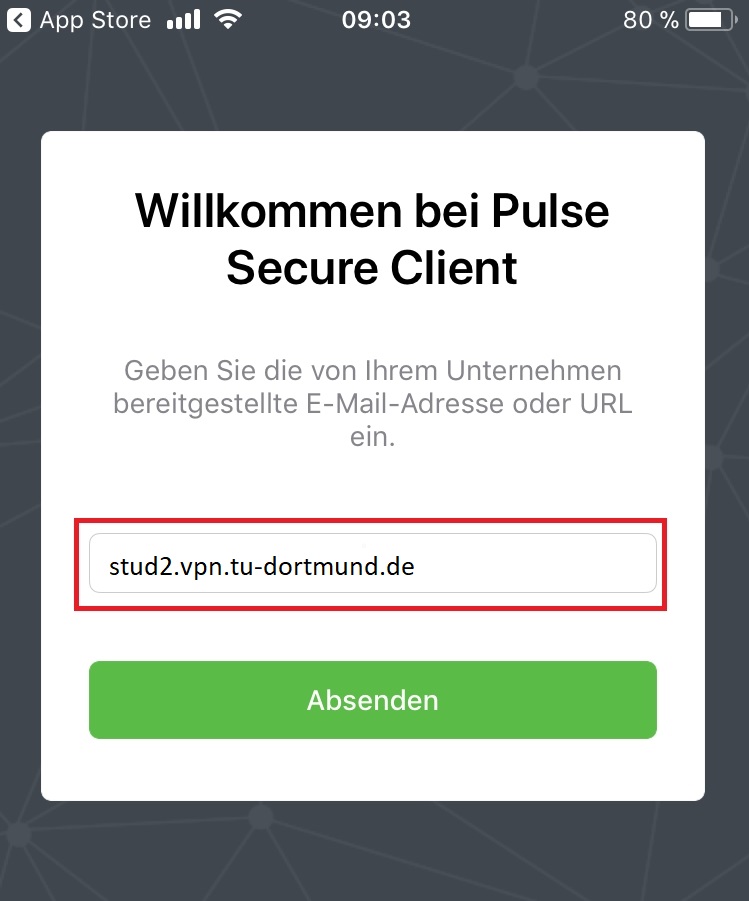 You can choose "Verbindungsname" yourself. We recommend "TU Dortmund Studierende".
Please verify the "URL" "https://stud2.vpn.tu-dortmund.de".
Please type in your UniAccount below "Benutzername".
Afterwards click "Verbinden".

After you click "Verbinden" type in the password of your UniAccount. Afterwards click "Sign In".
Which username and password should i use?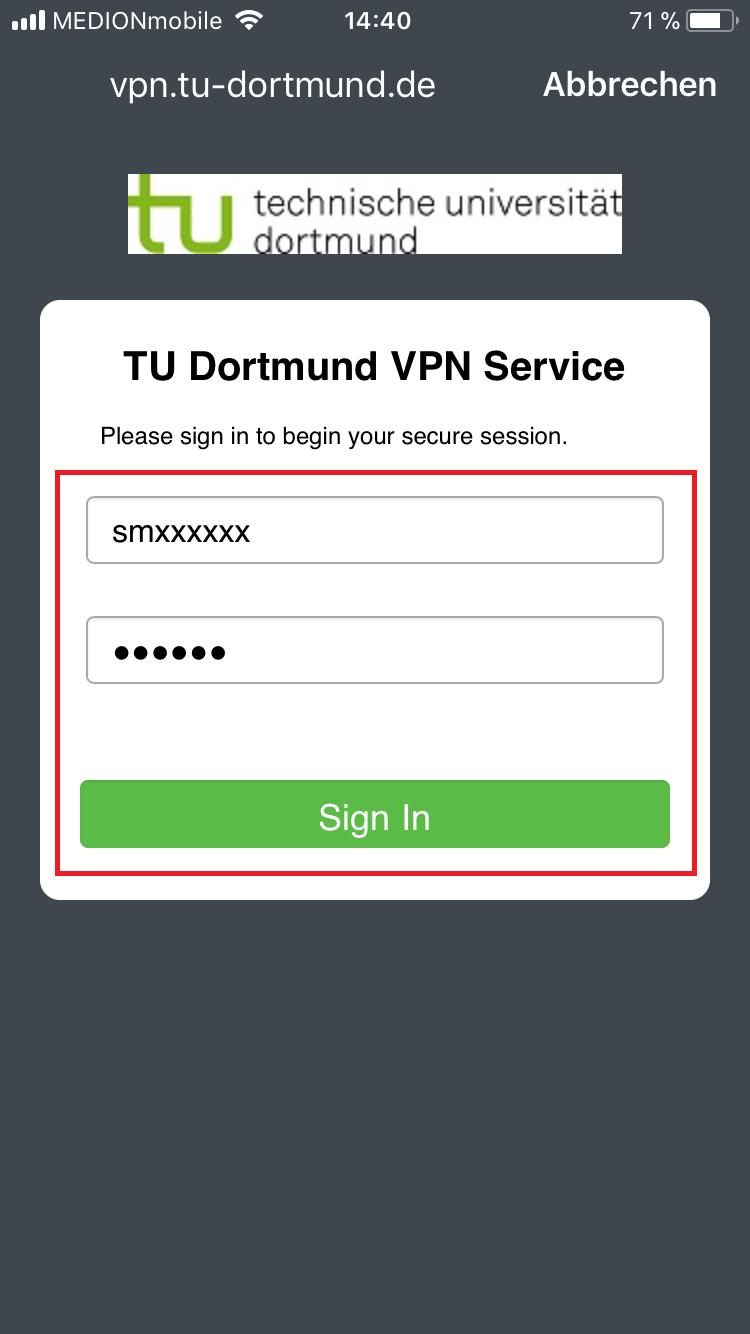 ---