Manual guest access
You need a valid guest account, given to you by an employee of your chair or faculty, to build a connection to the internet over the TU-Gast network.
Furthermore guest accounts are time limited.
To Connect, open any unencrypted website.
(e. g.http://www.dfn.de/).
The guest login page will be loaded automatically.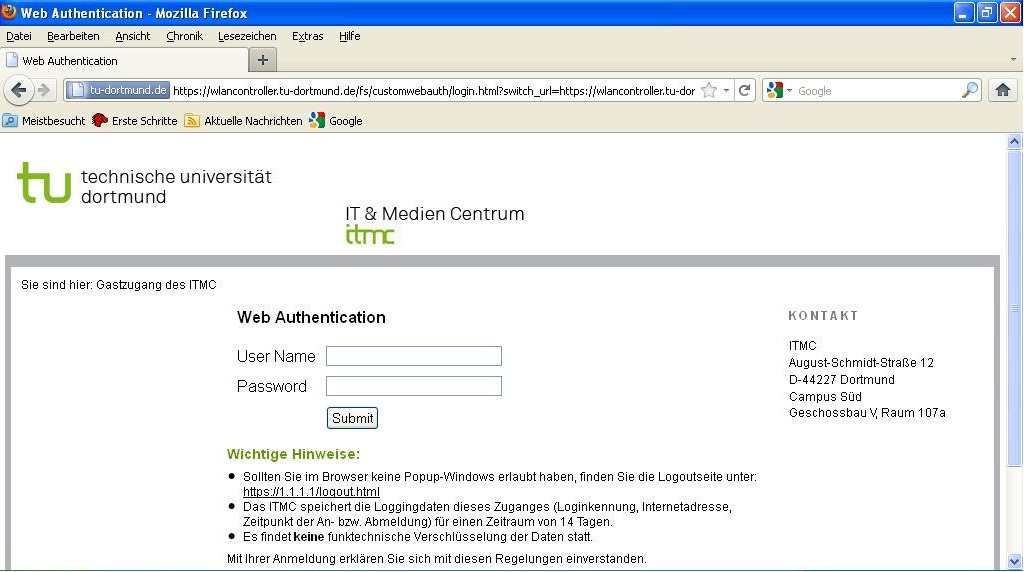 Type in your Benutzernamen and Passwort.
Note
Possibly a website appears that warns your that the certificate of this website is not trustworthy.
This warning appears if the certificate is not installed yet.
If you see this warning, please accept the certificate.
---