Please note that you need an extra password to use the TU Dortmund's wireless networks. In case you do not have an extra password for the wireless networks or you forgot yours, you can create a new password on this page:
Manual Android 7+
Configuration
Never disable the certificate check when logging into our wifi!
If a certificate error occurs when connecting to our wifi, do not ignore it and do not connect to this wifi!
During the login to ""eduroam" we do not ask for your UniAccount on any website!
Open the settings.

Choose "WLAN".

Choose "eduroam"



Add the following parameters

Wählen Sie unter CA-Zertifikat "Systemzertifikate verwenden" und geben Sie "tu-dortmund.de" als Domain ein.

Falls "Systemzertifikate verwenden" unter CA-Zertifikat nicht angegeben ist, laden Sie das "T-Telesec GlobalRoot Class 2" Zertifikat herunter (hier ist eine Anleitung dazu) und wählen es aus.

Netzwerk-SSID: eduroam (

please pay attention to case sensitivity!

)
Sicherheit: 802.1x EAP
EAP-Methode: PEAP
Phase 2-Authentifizierung: MSCHAPv2
Identität: Ihren Uni-Account (Wie lautet mein Uni-Account? ) mit dem Anhang "@tu-dortmund.de".
Passwort: Your WLAN Password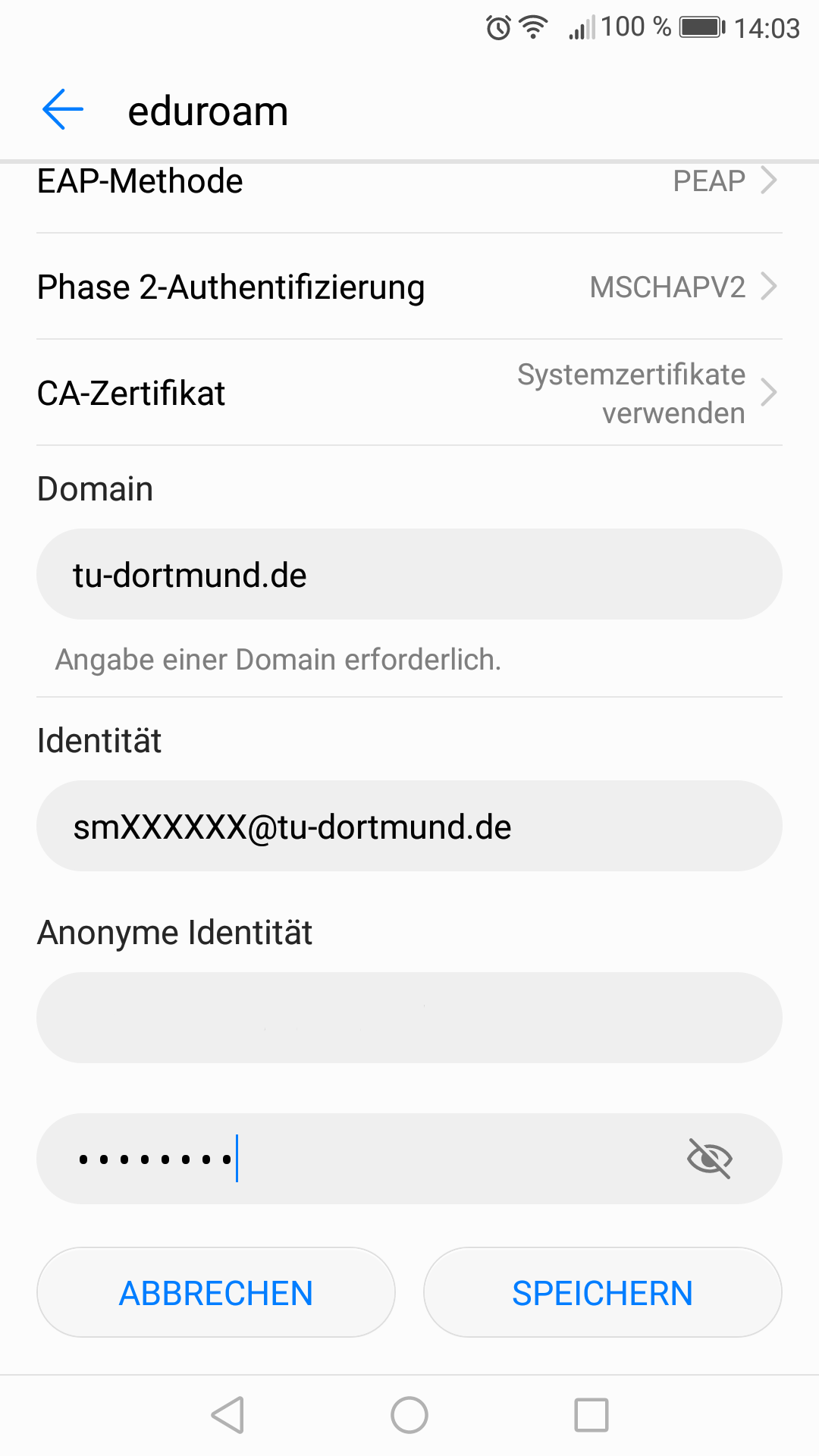 To save and close, click "Speichern".

You should be connected now.
---